fire and smoke restorationme repairs
​Restoration of Fire Damage
Our primary goal is to return your home or business to its pre-fire condition. We specialize in fire damage cleanup and restoration, smoke damage cleanup, and smoke odor removal as a leading fire damage restoration company. Our crew will thoroughly clean and remove soot from the walls, carpets, and upholstery.
Fire damage restoration and smoke damage cleanup are required following an outlet fire.
Contact your local First Team Construction Inc, which serves:
First Team Construction Inc of Greater Charleston, Summerville
Emergency Service Available Around the Clock
Search by zip code or city name to change your location.
Look for First Team Construction Inc of Greater Northern Charleston on the internet.
Fires occur. We Can Assist You With Fire Damage Restoration.
Aside from fire damage restoration, smoke and soot can be toxic, creating a dangerous situation. Even if a fire is contained in one location, smoke and soot can spread throughout a building. Our highly trained professionals have the experience, tools, and knowledge to clean up fire damage and remove the odor of smoke. We use appropriate personal protective measures to safely clean, deodorize, and restore your property in order to restore your home and cherished possessions to their pre-fire condition.
Interior view of a newly built office space
Return to Business as Soon as Possible After a Fire
As a business owner, you understand that any disruption in operations has an impact on your bottom line. Our large loss teams collaborate with our local First Team Construction Inc experts. When it comes to fire damage cleanup and smoke damage removal, these fire damage restoration specialists can respond quickly and understand your specific set of issues. Our goal is to assist you in getting your business back up and running as soon as possible after a fire.
Why Can You Rely on First Team Construction Inc for Commercial Fire Damage? Why Choose First Team Construction Inc 24/7 Emergency Service After a Fire?
A fire can start at any time, and our Customer Care Center is available 24 hours a day, seven days a week. Contact us 24 hours a day, 7 days a week for fire cleanup, smoke damage, and fire damage restoration.
Why Should You Hire First Team Construction Inc?
Highly Skilled Fire and Water Restoration Technicians
Our fire damage restoration experts have the knowledge and equipment needed to complete the job quickly and to your satisfaction.
Why Choose First Team Construction Inc? We are a trusted leader in the fire cleanup and restoration industry.
Why Do You Want First Team Construction Inc Preferred Vendor Status?
Many national and local insurance companies rely on our 50+ years of cleanup and restoration experience.
Why First Team Construction Inc? Simpler Insurance Claims Process
First Team Construction Inc will assist you in navigating the insurance claims process and coordinating the necessary paperwork for a smoother, more efficient experience.
Kitchen fire damage restoration
Use Caution After a Fire
Safety is essential while waiting for assistance:
Determine whether it is safe to remain in the house.
Keep an eye out for electrical hazards and "slip and fall" hazards.
Only engage in activities that are safe for you to do.
Wet materials can be incredibly heavy. Take care!
If it is safe to enter and the weather permits, open windows and doors to "air out" the structure and help remove the odor of smoke.
What You Should Do Following a Fire:
Bulls Eye ALT 2.svg
Restriction on Movement
Reduce movement in the home to help prevent cross-contamination and additional smoke damage caused by soot particles embedded in upholstery and carpets.
Avoid touching soot-covered items.
Avoid touching soot-covered items with your bare hands. Soot can permanently stain surfaces due to oils from your skin.
Our Fire Restoration Procedures
FAQs on Fire Damage
What kind of damage can fire cause?
What items can withstand a house fire?
Is it possible to repair smoke damage?
What is the best way to tell if you have smoke damage?
How is home fire damage repaired?
How much does it cost to repair a house that has been damaged by fire?
Who is responsible for fire damage?
How much damage are grease fires responsible for each year?
How do you clean up after a fire?
How can fire damage be avoided?
What should I do immediately following a fire?
Can fire cause damage to concrete?
How do I protect my property after a fire?
Can I come back to my house after the fire?
Is professional cleanup really necessary if the fire was minor?
What should I do with all of the water used to extinguish the fire?
Can I stay in my house while the fire damage is being repaired?
How long will it take to restore the fire?
You Are Recommended
A charging outlet has caught fire.
Restoration of Fire Damage
Your home is most likely damaged by fire and smoke after the fire trucks leave…
More Information
Photograph of houses with smoke from a fire in the background of hills
Tips for Fire Damage Emergency
Your primary concern following any fire damage situation should be safety:
Is it safe to stay inside…
Aerial view of blue-tarped residential roof sections
Roof Tarp and Boarding Up Service
When a storm or other disaster exposes your home to the elements, you must act quickly…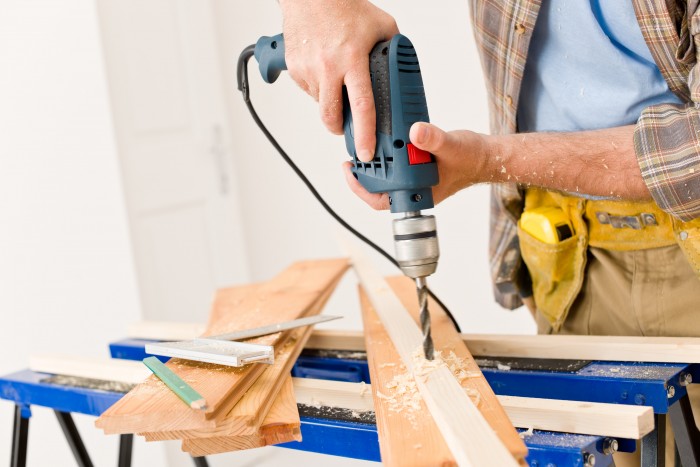 Charleston Demolition Services