Handyman, Home Repair, & Home Improvement Services in the Charleston, South Carolina Area
First Team Construction is Charleston's best, cheapest and most reliable construction company for home improvement, handyman and home repair services. First team's licensed general contractors will come out and give you a FREE in-home estimate on all of your home repair and home improvement needs to let you know exactly what your home repairs will cost and how long the project will take.
Our experienced handyman professionals work quickly and efficiently to ensure you get back to enjoying your home with minimal interruption. We work hard to ensure that the every job we do meets the proper safety and structural standards for all home improvement and home repair projects in Charleston, Berkeley and Dorchester Counties.
First Team offers expert and affordable handyman services for interior and exterior home improvement projects. We provide all types of residential handyman and home repair services for your Charleston home. From drywall repairs, to carpentry services, to interior and exterior painting, to electrical services and more; no job is too big or too small.
We fix leaky pipes, repair electrical outlets, install lights on decks, fix holes in drywall, install and build custom kitchen cabinets and provide custom cabinet refacing services, build bookshelves and stairs, install wainscoting panels, install gutters, brick under homes, install windows, install electrical appliances and much, much more.
Call us now! (843) 873-8030
Handyman & Home Repair Services
Cabinet & Countertop Installation
Interior & Exterior Painting
Carpentry Services in Charleston, Summerville and Mt. Pleasant SC
First Team Construction, Inc. carpenters can construct, erect, install, and repair structures and fixtures made from wood and other materials. Our Carpenters are involved in many different kinds of construction, from the building of decks to the installation of kitchen cabinets.
Each carpentry task is somewhat different, but most involve the same basic steps. Working from blueprints or instructions from supervisors.
Carpenters first do the layout—measuring, marking, and arranging materials—in accordance with local building codes. They cut and shape wood, plastic, fiberglass, or drywall using hand and power tools, such as chisels, planes, saws, drills, and sanders. They then join the materials with nails, screws, staples, or adhesives. In the last step, carpenters do a final check of the accuracy of their work with levels, rules, plumb bobs, framing squares, and surveying equipment, and make any necessary adjustments. Some materials come prefabricated, allowing for easier and faster installation.
As part of a single job, they might frame walls and partitions, put in doors and windows, build stairs, install cabinets and molding, and complete many other tasks. First team Construction Inc carpenters are able to switch from residential building to commercial construction or remodeling work, there is no project they won't be able to handle efficiently and professionally.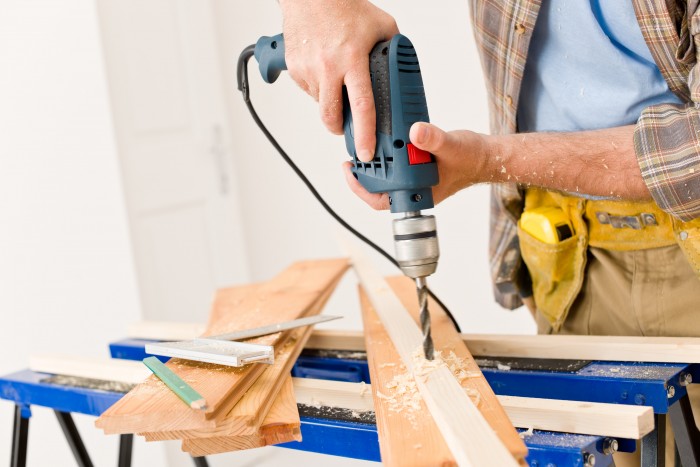 Charleston Demolition Services